Katie Nevard, Early Years Phase Leader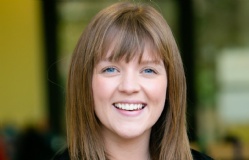 My name is Katie Nevard and I am the early years leader at Beechfield School. I started my teaching career at Wolverhampton university where I graduated with a first-class degree in Primary Education.
I joined the Inclusive Multi Academy Trust in my second year of teaching where I became class teacher at Cherry Tree Primary School. I gained experience of teaching both Reception and Year One.
My biggest achievement has been completing my NPQSL, the Inclusive Multi Academy Trust allowed me to study whilst teaching and this allowed me to gain the skills and knowledge to progress my career. After 4 years of teaching I was given the amazing opportunity to lead the Early Years team at Beechfield School.
Alongside Early Years Lead, I teach a Reception class, lead Design and technology and I am a DSP for the school. The Inclusive Multi Academy Trust have invested in me as a teacher and they have allowed me to follow my career aspirations. I feel incredibly proud to be part of such a fantastic community and always feel supported. It's like one big family where the children are always at the heart of everything we do!