Laurance Haines Staff are wearing pink to raise money for "Breast Cancer Now"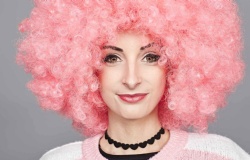 Staff are raising money for Breast Cancer Now and creating pink-themed cakes and wearing pink clothes to raise awareness.
October 19th is Breast Cancer Now's "Wear it Pink" Day. The money raised goes towards Breast Cancer Research. Laurance Haines Staff got into the spirit of wearing pink to raise money to support this vital research, and awareness of the need for more Breast Cancer Research. Since 2002, Breast Cancer Now have raised over £31.5 million to research how to detect breast cancer earlier, and how to treat it effectively.