Natalie Milner, NQT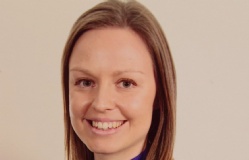 When I signed up to the Inclusive Multi Academy Trust NQT evening, hosted by Cherry Tree Primary School, little did I know I would become part of the family just a couple of months later. The event gave prospective NQTs an insight into all three schools in the Inclusive Multi Academy Trust: I learnt how each sister school has its unique qualities, but that a nurturing ethos brings them all together. For me, it was a focus on children and teacher wellbeing which made the Inclusive Multi Academy Trust the right place to start my teaching career.
The next step was to apply for an NQT position – of which there were a few across the Trust – and be invited for interview. All applicants were invited to an Interview Day which provided: a whistle-stop tour of all three schools; an informal lunch with key teachers from each school and other applicants (which is not as scary as it sounds!); a group interview; Headteacher interview; and a 30-minute lesson in a year group and school of my choice. When I came up for air, I realised that the day had provided me with the answer I'd been looking for: the right school for me.
I was offered an NQT position on the Interview Day and was asked which school I would like to join. I felt so lucky, overwhelmed and excited. I took only a few seconds to provide my answer. As most teachers will tell you, the school that's right for you feels like home – and that home was Cherry Tree.
During my tour of Cherry Tree, I was guided by Emma Hill who would later become my dedicated mentor. Emma was one of the main reasons I chose the school – I felt like we had a genuine connection and similar values and ethos. During our weekly mentor meetings, Emma and I discuss the challenges and triumphs I have made that week and put together targets for the next. This support is just one example of the caring nature of the Inclusive Multi Academy Trust schools. I know who to go to for questions (and there are a lot of those!). I can ask advice from the Special Educational Needs and Pastoral team; I have phase meetings with my Key Stage Leader and the Headteacher always finds time to share her experience, and positivity, with me.
Fortnightly, I meet the other NQTs across the Inclusive Multi Academy Trust for our NQT training sessions. These have covered topics as varied as sequence of learning and planning advice, to talking with parents and teacher wellbeing. This feels like an extension of my PGCE and supports my ongoing reflection.
Each of the Inclusive Multi Academy Trust schools have more than one class per year group, which means that we work alongside a Partner Teacher and share the lesson planning. This is invaluable as an NQT, as I can ask for advice and share ideas with someone who is teaching the same year group and has experience of the curriculum. Soon, I will be shadowing the Science Lead in learning walks and helping with progress in Science across the school. Furthermore, I have set up a Netball Club in order to promote teamwork, fitness and wellbeing in Year 5.
When I reflect on all I have learnt in my first term of teaching, I am overwhelmed with gratitude towards the committed team at Cherry Tree and, of course, my 29 little people who put a smile on my face each day.
Good luck on your teaching journey – no matter what 2021 throws your way, know that you're making a difference every single day.